Conceirge Leel Services
Welcomes visitors, organizes office supplies and more.

High-Tech Meeting Rooms
High-end conference rooms, that leave nothing to be desired.

Events & Parties
Networking, input and more thanks to a variety of events.

Stay Safe
Entrance and important areas are equipped with surveillance cameras.

Working Well
Healthy working programs.

Get Acesss
24/7 access with your personal, digital badge

Hydrate
Free coffee and water station: Hot, cold and sparkling!

Marketplace 1st Floor
Access to Marketplace at Avalon Park East Orlando's PRemier Intl. Food Hall.

Shop
Shopping in Avalon Park Downtown.

High Speed Internet
Excellent internet with secure connection and 99.95% uptime.

Copy
Access to printer, copier and scanner.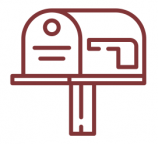 Mail Services
USPS, UPS, FedEX.