They say there is no place like home, and it turns out there may be no place like the office either…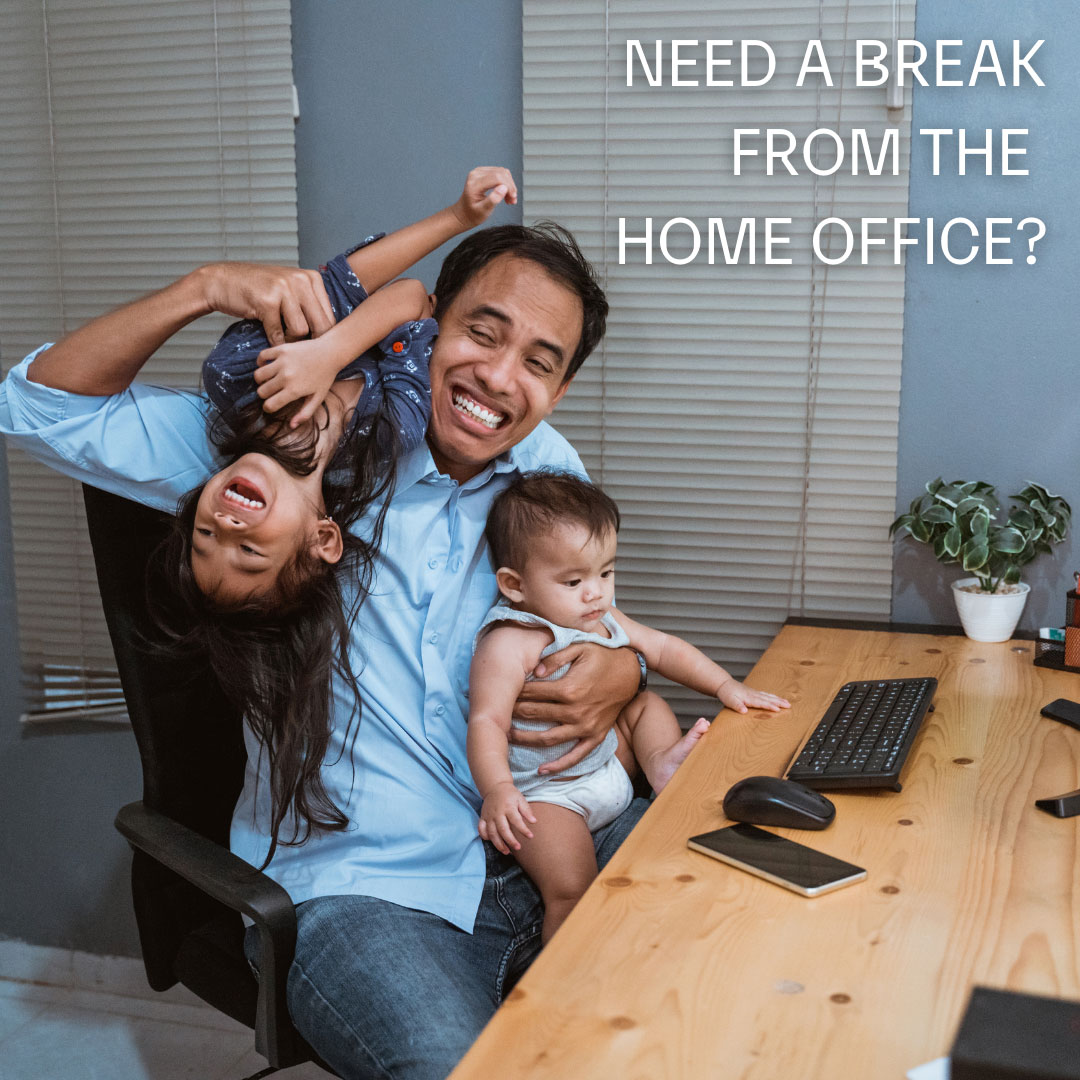 For over a year now, the world has been bearing the effects of the COVID-19 pandemic. We've all been wearing masks, sanitizing, practicing social distancing and been separated or totally isolated from our friends and loved ones. We've also, in varying ways been separated from our colleagues, coworkers and workplaces.
According to The Gensler Research Institute U. S. Workplace Survey in 2020, "Less than one-third of U.S. workers are currently working from the office".  However, with the widespread dissemination of vaccines, the world, and the workplace, is slated to open back up later this year.
As more employees return to the workplace, businesses are expected to operate under some changes caused or highlighted by the pandemic. One of the most interesting effects on work to emerge from the past year, is the preference for a work/home hybrid model.
You may think we would all have liked to stay home, with a two-minute commute from bedroom to home office set up, doing Zoom meetings with a blazer on top and pajama and bunny slippers on the bottom; but it seems that is not the case. The Gensler Institute Survey also found that "over half of U.S. workers would prefer a hybrid work model".
As Community Manager here at Avalon Park's new coworking space, The 5th Floor- I have met and welcomed a lot of people to the space, in our two months of operation. A recurring theme in the conversations I've had is the need to go back to an office setting. This is also true In my past decade of experience in coworking even prior to Covid, but the pandemic put more people in this position or exacerbated it.
Although there is great comfort and convenience in working from home, people still miss the essential elements that an office provides. Working in an office setting include the ability to network and commiserate with others, bouncing ideas of each other and being able to communicate more effectively. The office also provides a professional atmosphere, without the distractions of home. One of the new members at The 5th Floor, Steven Menendez, who owns an on-demand printing company, Kamyzeta, had been working from home through the past 1.5 years. For him working from home and being a dad of 3 girls, was hectic. "My kids would see me working and want to play with me" he says, "…it's nice to leave the house and focus and get things done, I can finish in 3-5 hours here at the office -what would take me about 10 hours at home".
Another 5th Floor member, Stephanie Santiago of Ideal Counseling Co., had been working with her therapy clients virtually, and is happy to be able to begin working with them again in a private office.  The impact on therapy without in person sessions has been challenging, she says "…because of the physical disconnect and not being able to be as in tune with people or see their body language, not to mention technical difficulties. The quality of therapy is not the same and also some people do not have a safe space outside of the therapy office to talk privately".
There is simply nothing like in person interaction, the feeling of being in a space that is created for growth, ideas and provides all the tools needed for productivity. Although the pandemic has taken a huge toll across the globe, there is one thing that has emerged from our experience in the last year or so. We have developed a greater appreciation of home, and of our wish for connection with other people, and for a dedicated place to work.
While there will be some people who will continue to work only from home, and many who will return to the office environment 100% full time this year, there will be a lot of people who will take advantage of the new positive awareness towards a hybrid working situation.
Whichever scenario the people in our community prefer, The 5th Floor is able to offer great solutions for them. From full time private office space, virtual offices, to hot desks and even meeting rooms for occasional use, we have a variety of options. We believe that coworking and flexible office solutions are the wave of the future, and the future is…now.
For more information about The 5th Floor, call (407) 730-3493 or email us at info@the5thfloor.com